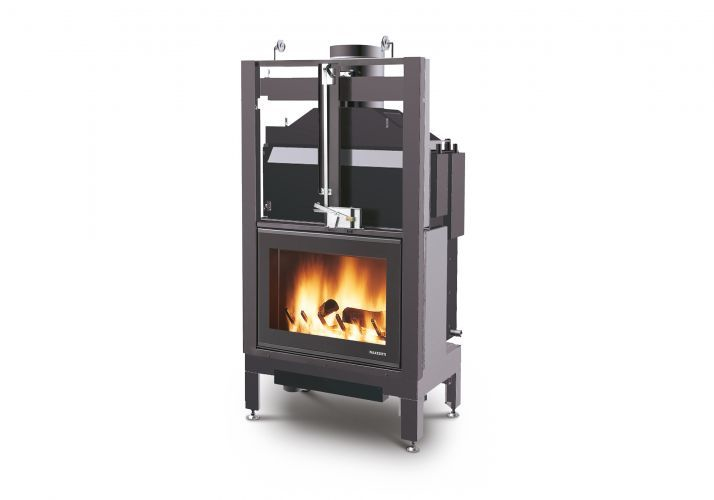 Types of heating
Certifications
Accessories
Digital thermoregulator

Built in thermoregulator consisting in 4 modules designed for universal plates with a switch, a display, buttons and a on/off led indicator light. Various configurations and functions are available (pump anti-lock, anti-freeze, overheating, acoustic alarm signal, etc.)

Finishing frame for plasterboard

Primary air conveyor kit

Cast iron firewood holder

Box for wall installation for thermoregulator

Box for wall installation for thermoregulator

Box for wall installation of the fan kit built-in control unit and of the built-in digital thermoregulator.
Advantages
Heating by radiation and natural convection

The heat is evenly distributed thanks to a combination of two heating principles: • radiation: 80% of the heat is accumulated within the structure and then progressively yielded to the room. This is healthy heat that doesn't raise ambient dust or flower-dust, keeps air humidity constant and heats the human body in depth. • convection: the remaining 20% of the heat is simultaneously propagated by natural convection.

Our hydronic products can be used to heat the domestic water and radiators of entire homes, they can be connected directly to the heating system or become part of a more advanced setup.