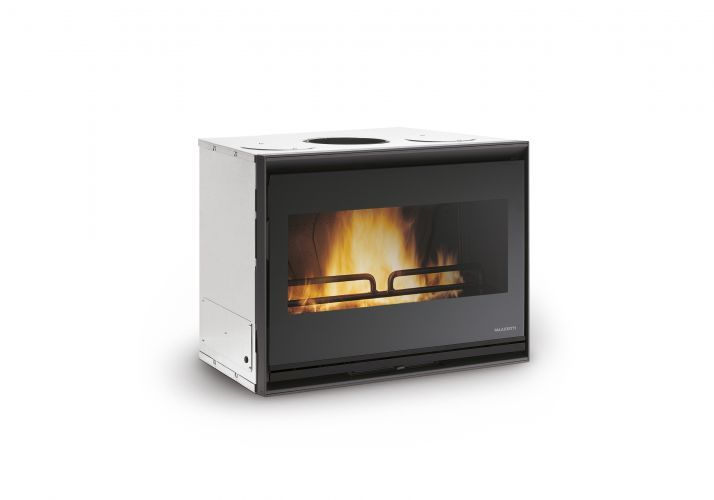 Types of heating
Configurations
Advantages
Dual Combustion System During the combustion cycle, pre-heated oxygen is added into the firebox producing a second blaze that burns any remaining unburned CO and simultaneously releases additional heat and CO2: CO + 1/2 O2 = CO2 + HEAT The benefits are remarkable: optimal heat output, increased savings on consumptions and cleaner exhaust for less pollution.

The forced air circulation products are provided with a fan that quickly distributes the hot air produced by combustion throughout the room. Thanks to the electronic management of the control unit it is possible to manage the power and the speed of the fan according to individual needs.

Nei prodotti canalizzabili l'aria calda prodotta dal fuoco viene spinta dal ventilatore nella canalizzazione e raggiunge, quindi, più ambienti della casa, consentendo una distribuzione uniforme del calore. Importante: grazie al diametro maggiorato dei tubi di canalizzazione, e quindi alla più elevata portata di aria calda, aumentano calore e comfort e diminuiscono i tempi per raggiungere la temperatura desiderata.