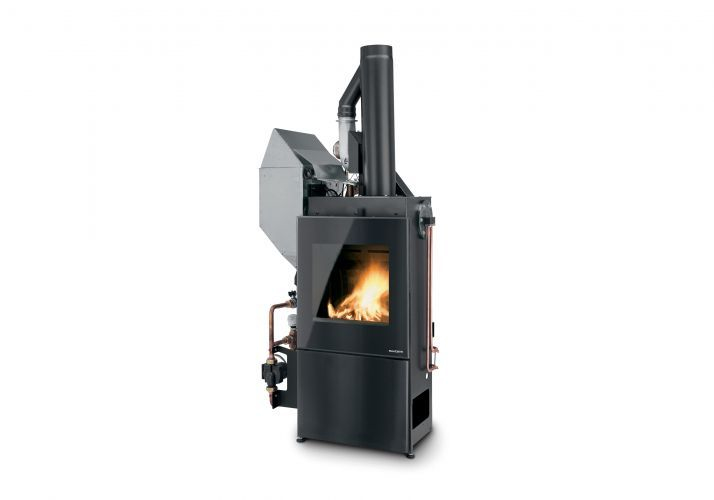 Types of heating
Configurations
Certifications
Accessories
Pellet sensor

For the specific models designed for it. It informs the user when the pellet level in the hopper is below the minimum.
Advantages
Our hydronic products can be used to heat the domestic water and radiators of entire homes, they can be connected directly to the heating system or become part of a more advanced setup.

Dual Combustion System During the combustion cycle, pre-heated oxygen is added into the firebox producing a second blaze that burns any remaining unburned CO and simultaneously releases additional heat and CO2: CO + 1/2 O2 = CO2 + HEAT The benefits are remarkable: optimal heat output, increased savings on consumptions and cleaner exhaust for less pollution.