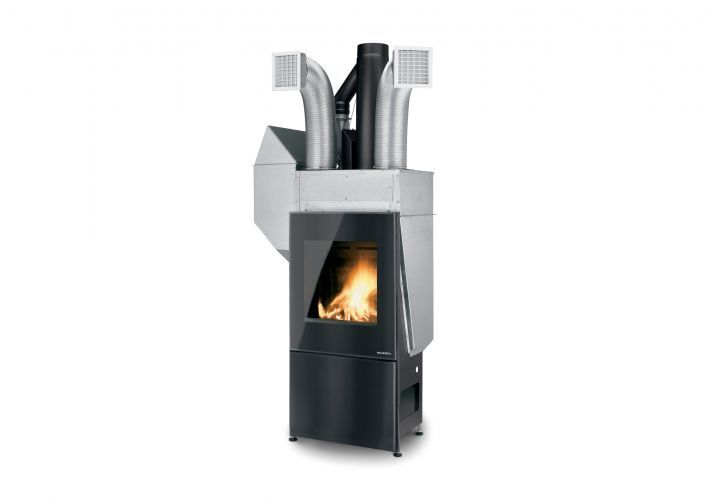 Types of heating
Configurations
Certifications
15a is an austrian ordinance that defines the quality and efficiency requirements of wood and pellet burning products to optimise energy savings. it imposes stricter limits than those set by the european standards

BIMSCHV 2 is german federal immission control ordinances in forces for the reduction of emissions of harmful substances into the atmosphere

In france the flamme verte mark is a guarantee of the quality, efficiency and high energy and environmental performances of wood and pellet fuelled products
Accessories
Pellet sensor

For the specific models designed for it. It informs the user when the pellet level in the hopper is below the minimum.
Advantages
Dual Combustion System During the combustion cycle, pre-heated oxygen is added into the firebox producing a second blaze that burns any remaining unburned CO and simultaneously releases additional heat and CO2: CO + 1/2 O2 = CO2 + HEAT The benefits are remarkable: optimal heat output, increased savings on consumptions and cleaner exhaust for less pollution.

Twin Air System Technology

Ducted air heating. Up to 8 metres of straight Ø12 cm ducting. Ideal to heat two adjacent rooms.