RESTORING ANCIENT BEAUTY TO ITS ORIGINAL SPLENDOUR IS ONE OF THE WAYS WE EXPRESS OUR VALUES
These two fundamental words summarise our philosophy: "care" and "respect".
Care for the things that count, that are precious and irreplaceable: the environment and the wonderful artworks of the past that concretely express themselves here in the Royal Palace. Respect for the best expressions of mankind and for the beautiful art forms that the past has entrusted us with.
For us, investing in this restoration is a tribute to the past and – even more so – to the future: a positive gesture for the generations to come.
It's a social responsibility that we want to embrace with enthusiasm, each and every time.
---
The Monumental Fireplace of the Swiss Guards' Hall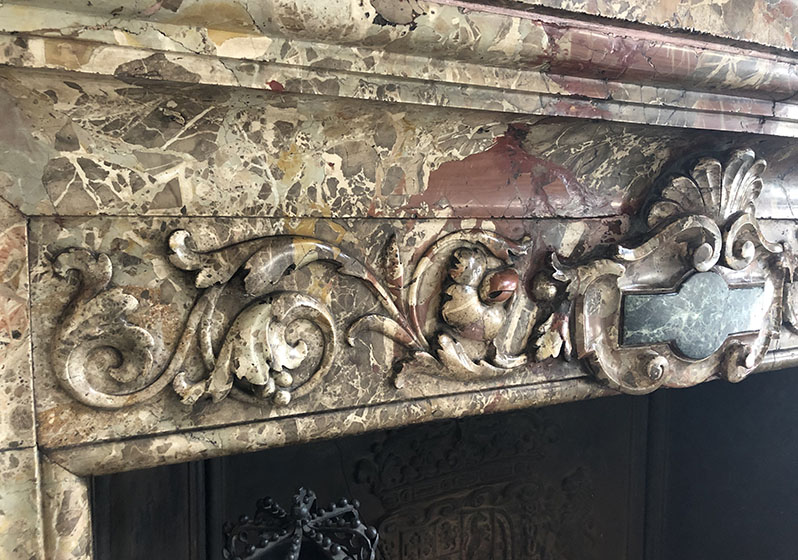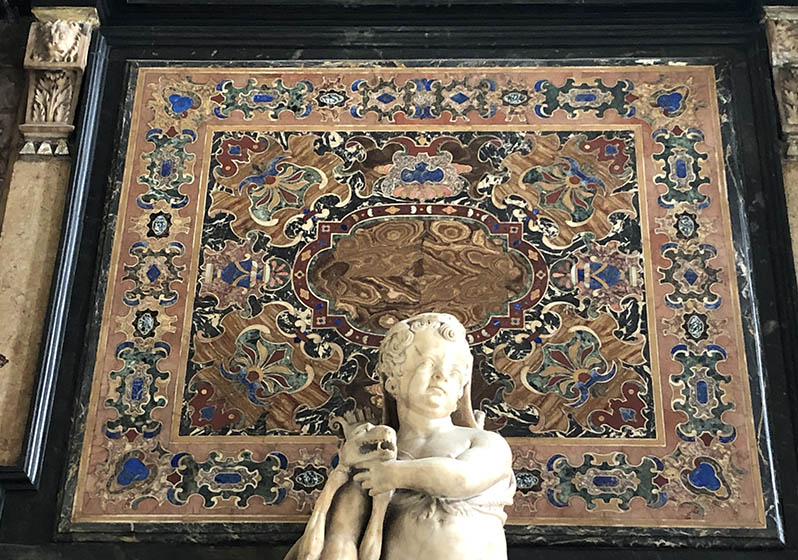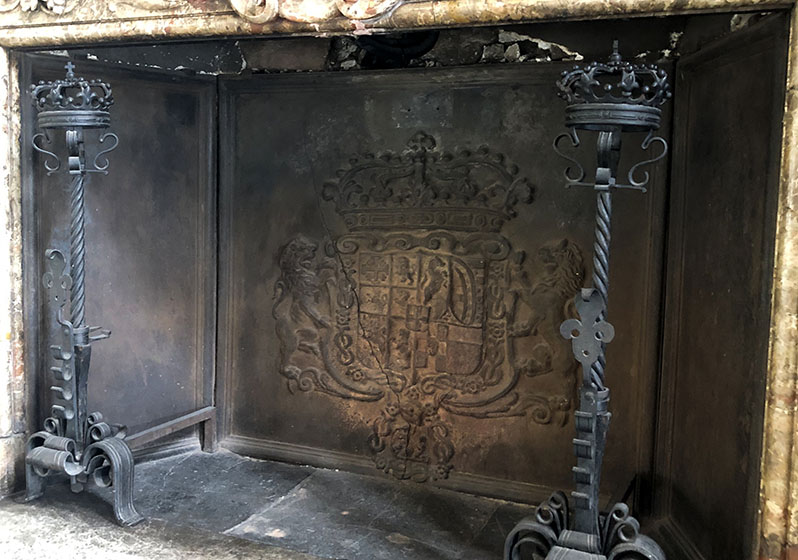 The great "Salone degli Svizzeri", that has always been admired for its extraordinary breadth and height, can still be seen today in the same dignified and refined guise it had when it was designed in 1843 – during the reign of Carlo Alberto – by the great designer and interior decorator Pelagio Palagi (Bologna 1775 – Torino 1860).
The 19th century renovation spared the large 17th century frieze portraying the Saxon Glories and the majestic 1661 fireplace made from polychrome marble and semi-precious stones, a structure embellished by twin columns, baroque cherubs by Bernardino Quadri and ancient busts of Roman Emperors made of white Carrara marble.
This artwork testifies to the taste of the Savoy court during the reign of Charles Emmanuel II (1638-1675) and to the sovereigns' commitment to the ambitious project to build Turin as the capital.
The restoration
Many of the past interventions need to be fully overhauled and, in many cases, consolidation or finishing work must be repaired. In brief, the restoration includes:
Checking and – where necessary – pre-consolidation of the stone elements;
Repositioning and fixing of unstable or detached parts;
Cleaning away surface deposits;
Removal of protective layers and waxes applied in the past;
Removal of inconsistent deposits and fouling;
Removal of localised imitation-marble paint where repairs were made; – Removal of unsuitable, unsightly and no longer functional filling work.
Filling of gaps and cracks and repairing of joints between elements;
Pictorial reintegration and chromatic adjustment of any residual marks;
Application of the final protective layer.
WATCH THE RESTORATION WORK LIVE HERE: